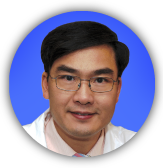 Dear Colleagues,
We are halfway through the year, and it is my great pleasure to present the third issue of APJO in 2019!
This is a comprehensive issue that covers diverse topics on Cataract, Glaucoma, Neuro-ophthalmology, Ocular Pathology & Oncology, Pediatric Ophthalmology, Retina, and so on. Highlights of this issue include a meta-analysis of the anti-VEGF therapy in the treatment of macular edema secondary to central retinal vein occlusions, and a review on artificial intelligence—machine learning—deep learning algorithms, which focus on the ever-evolving use of AI and its potential clinical use in diagnosing ophthalmic disease.
I hope you will find this issue informative and inspiring.
Sincerely yours,


Dennis Lam, MD
Editor-in-Chief
Asia-Pacific Journal of Ophthalmology